If you've cooked a holiday meal for a large family before, you understand the importance of an extra set of eyes in the kitchen. A little teamwork from helpful relatives can keep the family recipes from burning beyond edibility. However, this feeling pales in comparison to the kind of attention needed to run a successful restaurant. Anything that goes wrong behind the scenes can not only lead to disgruntled guests, but serious financial loss. Sure, soupy cranberry sauce at Thanksgiving might cost a family a few dollars, but imagine the kind of problems a local eatery could run into if a fritzy freezer compromises its entire inventory?
No matter how many people are hired as wait staff, little issues at popular restaurants can balloon well beyond the point of no return before they go noticed. Thankfully, the Internet of Things has an answer. Dining in the digital age can keep restaurants in the black, ingredients under careful watch and customers satisfied in ways they'd never imagined.
"The potential for sensor application in the food service industry is limitless."
Cloud-enabled sensors keep things cool
Probably the IoT's most defining features, modern sensors can be tailored to detect exactly what their owners are looking for. For restaurant owners, this goes far beyond a little chime that alerts waiters to a customer walking in the front door. Independent sensors attached to refrigeration units can upload data in real time to mobile devices. According to Tech Alabama, local IoT solutions provider Synapse launched a pilot program across the Tennessee Valley to bring IoT technology to food purveyors.
Head chefs or restaurant owners might feel like they live in their workplace kitchens, but thanks to these monitoring devices, employees and managers can keep connected to their appliances while they're away via smartphone or tablet. Should a device break down or begin heating up for whatever reason, an alert can be sent through the proper channels. Better still, this inexpensive tech can update legacy beverage cases, refrigerators and meat lockers without the need for costly remodeling.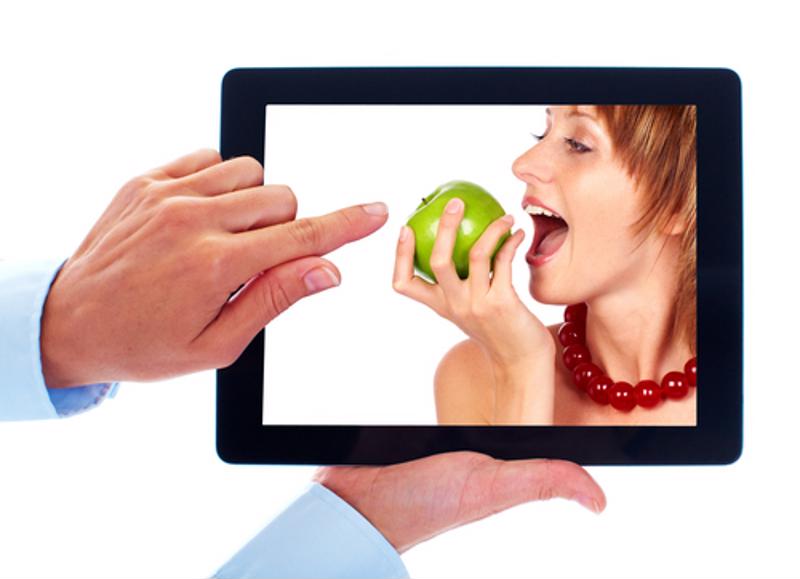 New uses for the food biz
Furthermore, the potential for sensor application is limitless. Many other IoT-related organizations have discovered exciting ways these devices and data collection software can aid restaurant owners. for example, Fast Casual reported proper application can provide owners with a more educated glimpse into the traffic around a potential real estate purchase. Moving into a new neighborhood can make customer assessment difficult to track. Not so with IoT technology, which can collect how many people drive or walk past a storefront. After a piece of property is bought, the same program can keep a record of how many people stop in and how often, which can help streamline a food service business from the inside out.
Cooperating with your plating
What if the dishware the meal was served on could help manage the caloric intake of those watching what they eat? According to CBS Philly, the owner of a meal planning start-up has invented a plate that can identify and transmit information about the food placed on top of it. Restaurants willing to serve their food on this "SmartPlate" open up channels of communication between them and their customers, providing patrons with insight into the food they eat and the ingredients used. For example, the device can tell the difference between the kinds of dough used and the style of cooking used in preparation.
Integrating technology like this into the mix gives picky eaters a new level of satisfaction when they go out to eat. Dieters are the bane of the food service industry. Not only do they order less food, but to get their business at all, some companies are forced to either tailor their menu toward healthier eating or risk losing their patronage entirely. This can be a happy medium between the two parties. The restaurant can keep on serving what they'd like, while the customer can aggregate nutritional data bite by bite and meet their health goals without sacrificing on a great dining experience.
Hospitality and restaurant industry piece brought to you by Marlin Equipment Finance, leaders in food service equipment financing. Marlin is a nationwide provider of equipment financing solutions supporting equipment suppliers and manufacturers in the security, food services, healthcare, information technology, office technology and telecommunications sectors.