There have been a lot of new office trends over the years as managers try to find the secret to maximum productivity. One of the more popular changes that companies are making is to allow employees to work from home.
While there is certainly room for this setup to be abused by some workers, research shows that the benefits of working remotely may far outweigh the potential risks. It's also likely that the employees who can't responsibly work from home are not high performers in the office, either.
The benefits of working from home
According to a study published in Stanford University's Quarterly Journal of Economics, employees working from home were typically more productive than those who were in the office. Managers at the travel company Ctrip found that remote employees made 13.4 percent more calls than those stationed in the office and worked 9 percent more minutes per day.
These increases were attributed to a decreased need to take breaks or call in sick. Employees are less likely to use personal time off or vacation days when they are given the option of working outside of the office, which allows them to put in more time for the company while still having a positive outlook on their jobs. These employees working from home also reported higher job satisfaction and quit at lower rates than the office workers.
Entrepreneur also weighed in on the benefits of remote work, citing how time saved from the commute may be reallocated to their work. It also saves money on office supplies and space by not always having everybody in the building at the same time.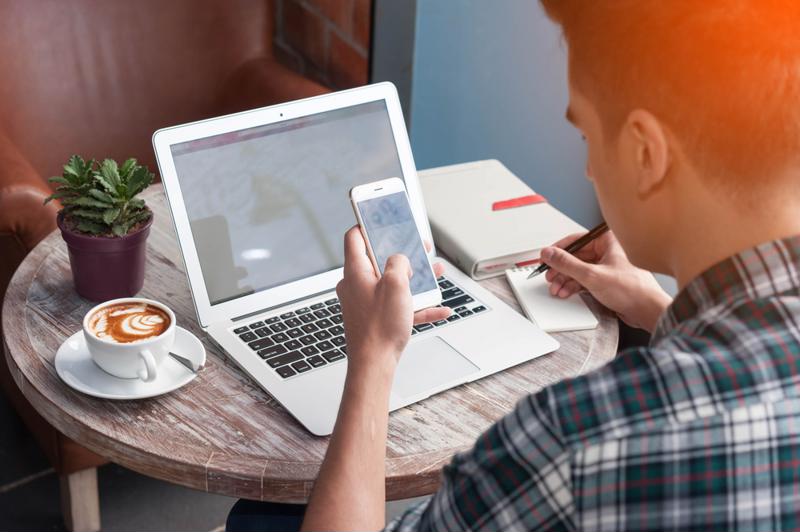 How to equip employees for telecommuting
The biggest hurdle in allowing employees to work from home is typically setting them up with the right equipment. Many companies opt to use laptops instead of desktop computers for employees now, so that they can more easily take their work with them and set up at another location. Not only is it simpler, it also decreases the risk of errors or forgotten files that can occur when an employee has to switch from a work computer to their home computer.
Companies may also have to expand their private servers and VPNs to allow employees to access their work from anywhere. Other investments, like cameras or microphones to allow for video conferencing, should also be considered.
Once the change is implemented, though, employers can start seeing the benefits of a happier and more productive workforce, which will increase profits in the long run.
Office technology industry piece brought to you by Marlin Equipment Finance, a nationwide provider of commercial lending solutions for small and mid-size businesses. Marlin's equipment financing and loan products are offered directly to businesses, and through third party vendor programs, which include manufacturers, distributors, independent dealers and brokers in the security, food services, healthcare, information technology, office technology and telecommunications sectors.